SPECIAL FINANCING AVAILABLE TODAY! *
Outstanding Financing Options With Approved Credit
---
Wells Fargo
Dedicated Credit Line
Promotional Financing
Flexible financing options
Quick Credit Decision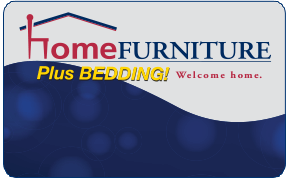 ---
Progressive Leasing
NO Credit Needed
Flexible Payments
90 Day option
Small Inital Payment
Zibby Leasing
Online and in-store
Pay over time
30 second pre-approvals
90-Day or Early Payment Option
Wells Fargo
Dedicated Credit Line
Promotional Financing
Flexible financing options
Quick Credit Decision
Progressive Leasing
NO Credit Needed
Flexible Payments
90 Day option
Small Inital Payment
Zibby Leasing
Online and in-store
Pay over time
30 second pre-approvals
90-Day or Early Payment Option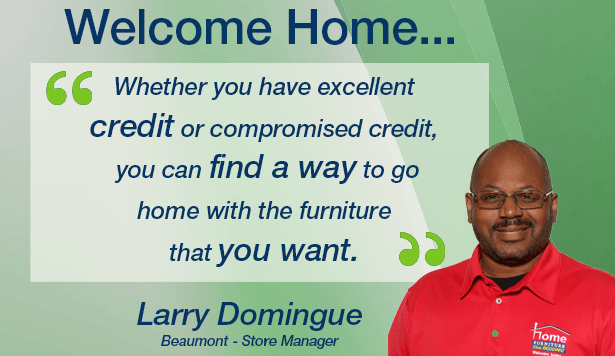 Benefits of Financing Furniture and Mattresses
Sometimes the furniture you want may seem out of reach. But with our fantastic financing options with approved credit, you can finance and lease furniture without the hassle! From that huge comfortable couch that your family loves to an elegant new coffee table that works perfectly in your home, your vision can be made possible with the financing options at Home Furniture Plus Bedding.
 

Allows you to pay over time for the furniture you want

 

Convenient monthly payments

 

Gives you the freedom to choose the furniture you desire

 

Online account management

 

Promotional offers available
Benefits of Leasing Furniture
Have you been looking to upgrade your bedroom? How about that new home office you've been dreaming about? At Home Furniture Plus Bedding, we have leasing and rent-to-own options on our incredible products! We understand that sometimes you're not sure if a piece of furniture will work perfectly in your home. You may spend days and days looking for a new bed, couch, table, or home office desk. After hours and hours of deciding with option is best, you may still be stuck at a crossroad. But when you take advantage of our rent-to-own offer, you can put all that worry in the past! We offer flexible leasing terms so you can make sure you have enough time to decide on your furniture needs. Furthermore, if you happen to love your leased product, you can now own it!
 

Don't have to fully commit to a lifelong purchase

 

Many different leasing options

 

Very affordable monthly payments

 

Promotional offers available

 

No annual fee

 

No hassle

 

Don't have to be stuck with the same furniture
Finance or Lease Your Furniture With Home Furniture Plus Bedding Today
Shop for your next favorite piece of furniture at Home Furniture Plus bedding. Thanks to our many locations, you're sure to find the perfect addition to your home. Take advantage of our sensational finance and lease options today!
Reach the home of your dreams by taking advantage of our sensational leasing options today!
* Subject to credit approval. Minimum monthly payments required. Promotional financing offers available at time of purchase may vary by location. 
See store for details.